This event has already occurred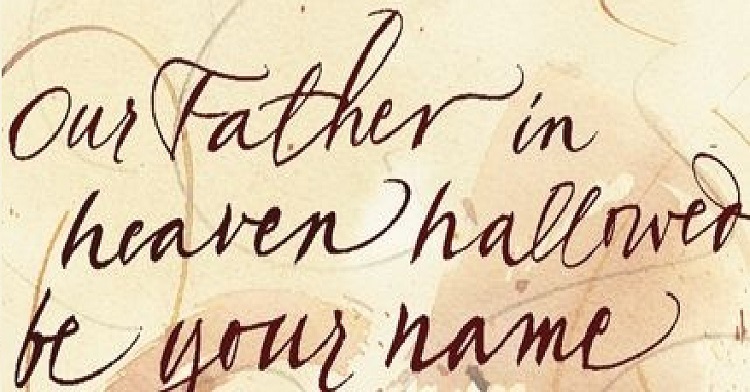 Save to your Calendar
Join Revs. Janice & Bruce on Sundays for this 7-week series on the Lord's Prayer, as we consider John Dominic Crossan's thesis that this ancient Christian prayer is actually
"a radical manifesto and a hymn of hope for all humanity addressed to all the earth"
(The Greatest Prayer: Rediscovering the Revolutionary Message of the Lord's Prayer)
To help us engage the meaning of the prayer more deeply, each week we will pray together a different version, which are available below.
Some questions to ponder as you read, pray and reflect on the different versions:
What words or phrases resonate with or intrigue you?
How would you express this prayer in your words?
We encourage you to try writing your own version of the prayer! For inspiration, you can see the other versions of the prayer below. And, if you'd like to share your version, Rev. Bruce & Janice would love to see them. Please connect with them through the office or by email.
July 28: Introduction (Rev. Janice)
Aug. 4: "Our Father in heaven" (Rev. Bruce)
Aug. 11: "Hallowed be your name" (Rev. Bruce)
Aug. 18: "Your kingdom come, your will be done" (Rev. Janice)
Aug. 25: "Give us today our daily bread" (Rev. Janice)
Sept. 1: "Forgive us our sins as we forgive others" (Rev. Bruce)
Sept. 8: Conclusions (Rev. Janice)
Versions of the Lord's Prayer
Traditional United Church Version
A Paraphrase of the Lord's Prayer by Jim Cotter
Eternal Spirit, Earth-maker, Pain-bearer, Life-giver, Source of all that is and that shall be.
Father and Mother of us all, Loving God, in whom is heaven:
The hallowing of your name echo through the universe!
The way of your justice be followed by the peoples of the world!
Your heavenly will be done by all created beings!
Your commonwealth of peace and freedom sustain our hope and come on earth.
With the bread we need for today, feed us.
In the hurts we absorb from one another, forgive us.
In times of temptation and test, strengthen us.
From trials too great to endure, spare us.
From the grip of all that is evil, free us.
For you reign in the glory of the power that is love, now and for ever.
Amen.
Casa del Sol Prayer of Jesus John Philip Newell
Ground of all being,
Mother of life, Father of the universe,
Your name is sacred, beyond speaking.
May we know your presence,
may your longings be our longings in heart and in action.
May there be food for the human family today and for the whole earth community.
Forgive us the falseness of what we have done as we forgive those who are untrue to us.
Do not forsake us in our time of conflict but lead us into new beginnings.
For the light of life, the vitality of life, and the glory of life are yours now and for ever.
Amen.
more to come!