This event has already occurred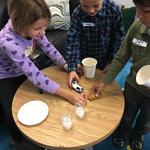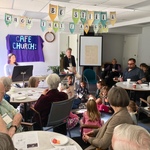 Save to your Calendar
An exciting new Sunday morning spiritual gathering, designed especially for families and children
Sundays at 10 a.m., beginning with a continental breakfast (including fresh ground java!).
Please join us and invite your friends, family and neighbours.
(Approx. 45 minutes)
COVID-19 UPDATE
Café Church: Al Fresco will be happening at 2 pm on September 20th at Kwomais Point Park, South Surrey
"Café Church: Al Fresco" roughly translates to Café Church outside! We will be meeting at Kwomais Park throughout the summer to worship, pray, and live our faith in God's Creation.
We require an RSVP for everyone attending for the safety of volunteers, staff and participants. Please contact Robyn at [email protected] to RSVP or for further information!
You are welcome to bring camp chairs, picnic blankets or sit-upons to make the worship more comfortable.