Monday, March 25, 2019 Next Date
4:30 - 6:30 pm
Star of the Sea Hall - 15262 Pacific Ave., White Rock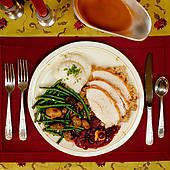 Creating a community that cares.
Dinners are on the 2nd and 4th Mondays of the month. All are welcome.
Doors open at 4:30 pm, dinner is served at 5:00 pm.
Everyone welcome
Family friendly
Dinners by donation.
Sponsored by Peninsula United Church and Sources Food Bank.